Contractor Services Program
Our Contractor Services Program team provides contractors with timely support and assistance during their assignment. 
Once a Black Diamond contractor has started his or her assignment, Black Diamond's Contractor Care Team steps in with regular follow up to the contractor and the client to make sure that both parties are satisfied and everything is in place to have a successful assignment. These programs were established to provide an enhanced level of support for the contractors and customer managers we serve. 
Other services we provide to our contractors are, but not limited to:
Hotel discounts
Submitting timecards/expenses
Pay and expense discrepancies resolution
Benefits support
Business cards
Periodic in-person visits
Local contractor appreciation events
We also make use of periodic surveys to rate our contractors experience and provide ideas on how the respective clients can improve contractor efficiency and retention. Our goal is to ensure a higher percentage of successful assignment completions. 
If you have any questions please reach out to us. 
"Mike is great and has kept in constant contact with me since 2010!! He is an excellent recruiter, and I'm blessed and grateful to be working with him."
"Dean is a great individual. We go back a long time, and he has always been fantastic. He is prompt when I reach out to him and takes care of any questions or concerns I have in a timely manner."
"Andrea, she is just awesome and really helped me when the start date was pushed out for a week due to not having the company's computer. Andrea is very helpful, and she always makes time to answer any question or concern."
"Cassie has been great she has checked in with me to make sure everything is going well. I have not been contacted like this before and I have to say it made me feel good like my happiness and job fit were important to both Cassie and Black Diamond. It shows a great interest in your people and makes them feel like they belong."
"Bryan has been instrumental in all aspects during the hiring and onboarding process, as well as keeping an open communication channel for any other inquiries."
"Joe and Catherine have been very helpful. I have talked with Joe on the phone a lot about my needs and he is extremely helpful in finding me jobs I like. Catherine is responsive and always makes sure things are running smoothly for us as well."
"Nicole has been extremely wonderful to work with. She has provided continual updates to help navigate me through the entire onboarding process. She even called to ensure I received my first check. Not many recruiters will follow up like Nicole."
"Austin and the BDN team did a great job to ensure client satisfaction and that contractor issues were dealt with."
"I would like to thank Todd and Rebecca for their prompt help whenever needed and for making this process a breeze."
"BDN service is great. Robert is patient with my schedule and availability. Always has an offering of candidates and responsive to feedback and direction on skills we are looking for in a candidate."
"Jamie has been extremely responsive and conscious of our needs, and by asking relevant questions has been able to match the needs with candidates that can fulfill those needs. He is also great in following up and ensuring everything is progressing well."
"Alex is a wonderful person, who is always there to answer any issues we have. I am enjoying working with Black Diamond and I am hoping it to continue for a very long time."
"John is my recruiter and has been a delight to work with on this project and on my previous project with Black Diamond. He reaches out often to check in and is always open for a text or a chat on the phone. Hands down the best recruiter I've had the pleasure to work with from any consulting firm."
"Sarah is the best contact ever for finding contract employees with skills, especially for GMP work. She's found me a lot of good candidates over the last several years. And, as a bonus, she's super easy to work with!"
"Peter is a thorough professional and has kept in touch through the contract period and also proactively looking for a new assignment for me."
"Michael and Nathan both have outstanding service & really go out their way to meet your needs. Professional, great customer service & respond promptly."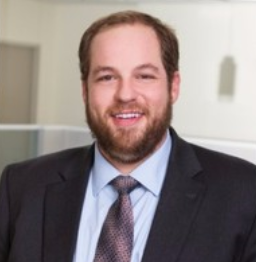 Alex Ashcraft
Human Resources Director